Interested to find out
more?
ARE YOU SICK AND TIRED OF RULES?
TIRED OF HOW YOU 'SHOULD' DO THINGS?
TIRED OF ENDLESS CERTIFICATION PROGRAMS THAT DON'T FEEL RIGHT AND DOESN'T TAKE YOU WHERE YOU WANT TO BE?
Good. Me too.
That is why I created a New Earth School, a Spiritual College, where you get to CERTIFY yourself!
Programs and certifications created by others are just not for you (no matter how great they are), because you are here to create your own program! You are here to build your own legacy, become the Light Leader you know deep down you are. You didn't come here to play some old role, you came here to create your own frigging play!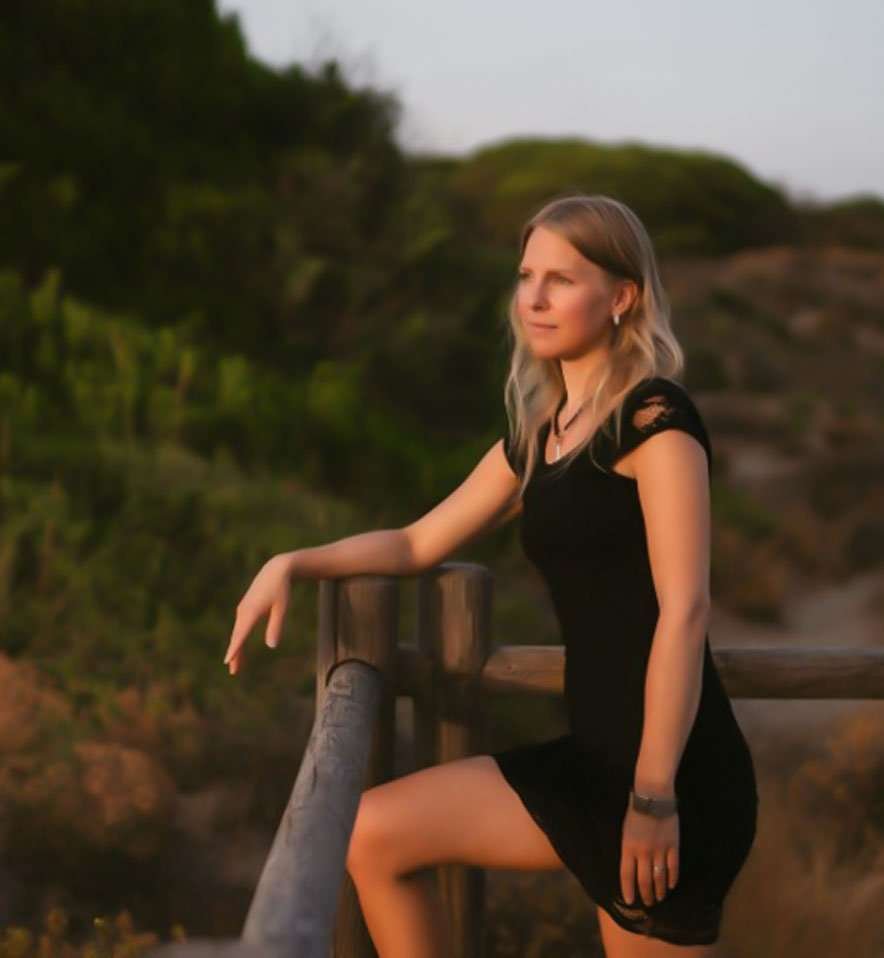 You are a spiritual rebel
 The way others are doing it, is not the way for you, because leaders have a NATURAL urge and desire to create something new and fresh.
Sacred Rebels are here to create NEW ways of being, learning, living. 
Heart Warrior Academy is a school for Spiritual Rebels like you, who have come to this Earth to birth something new. You maybe don't exactly know what your Sacred Purpose is because it doesn't EXIST yet!
Or maybe you have a hint about it, but it just feels all silly or way too hard… Anyhow, you know that you are meant for something BIG, you know you have a great purpose, but it might be still hidden, and you have no idea how to proceed with it. 
'Who am I to do this', you hear yourself saying. 'I am not good enough for something this big!' echoes in your mind.
AND THAT RIGHT THERE IS A SIGN that you are EXACTLY in the right place. You are HUMBLE enough to be a Leader of Light, you are humble enough to birth and activate your innate, Sacred Gifts. You are humble enough to step into your leadership, ready to help humanity with your Unique, Divine gifts. You are an old soul, with a mission that is written in your heart.
Something new
wants to be
birthed
through you.
Something new wants to be
birthed through you.
CHAPTERS
In our Academy we don't have curriculum. We don't have tests. We don't have assignments. We don't have to achieve and perform. Instead, we LIVE. We BE and breathe. Life is a journey, and so is this Academy. That is why we have Chapters, chapters that are filled with your own unique life experiences. That is why journaling is our number one tool in the academy. We journal, a lot, since journaling creates a bridge between your hand and your heart – which is a straight gateway to your Soul. 
In order to ignite the divine blueprint of your sacred mission, you need to open up your Heart and connect with your inner wisdom. 
That is the Source you will get all the answers you are looking for. In the Academy we teach you how.
There will be no written schedule, no ready curriculum for you to take. We create a sacred space TOGETHER and channel what is meant to come through. Everything that you need comes to you, through me, other teachers or through your Higher Self.
Heart Warrior Academy is a Healing School, it will open some old wounds for you to heal them and love them. Igniting your Sacred Soul Purpose is a healing journey. The best thing is that when you have the courage to heal your wounds, you will not only heal the wounds of your ancestors but future generations as well. We are all one. That is why YOUR participation is so much needed.
However, here are some KEY points we will dive into, such as:
Clearing limiting beliefs
Shadow & Inner Child work
Authentic Leadership
Authentic communication
Self-love

&

Healing
Angels & Ascended Masters
Chakra-working
Numerology & Signs
Channeling
Writing (a book maybe?)
Creating a SoulBusiness

Self-management with Love 
…And MUCH more!  
Plus, you will receive a reading about your Divine Soul Purpose and Akashic Records (so called Soul Library), that helps you to navigate towards your Unique Path.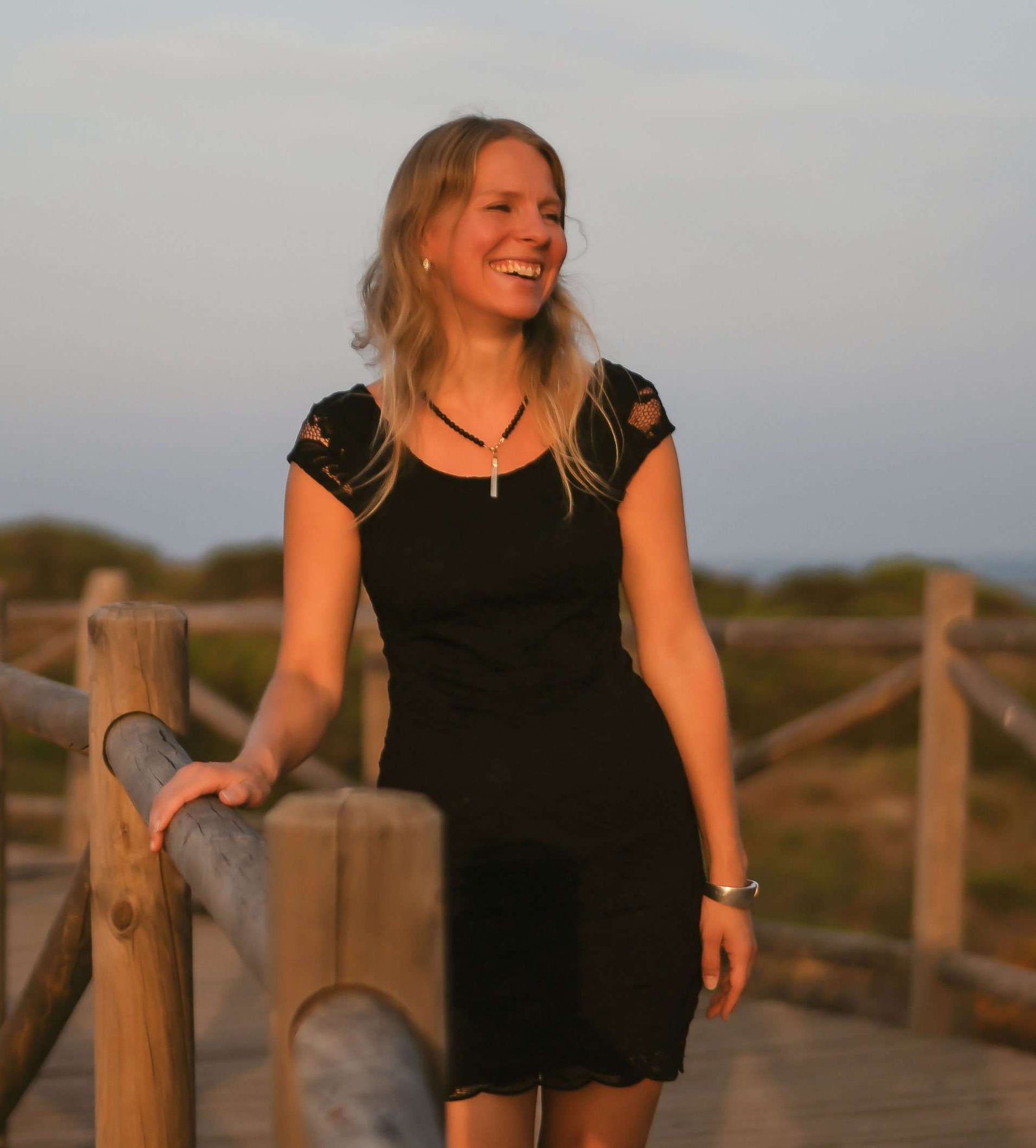 WARRIOR WAY
How is this Academy any different from all the other programs you took before? I get it. You have been burnt, many times, and it is hard to trust in these kinds of educational things anymore. I get you. <3 Anyhow, I am asking you to read forward fellow warrior, because this journey WILL BE DIFFERENT. 
In this Academy we work mainly on Soul-Level, meaning, we concentrate on the inside. The first and the most important thing what I teach you is how to connect with your Higher Self. It knows all there is for you to know, rest is bullshit. 
Connecting with you Sacred Soul Purpose requires LOTS of inner work, lots of tears, feeling, self-compassion and TRUST. It needs time and nurturing energy. Hurrying kills the magic, that is why it will be a year-long experience.
There won't be any steps. There won't be any rules (except journaling, haha). There won't be any final tests. There is only you and your energy. You get to do your own certification. You get to create your own title. Even maybe write your own book (I have connections to a few spiritual publishing houses). Besides,
You remember WHO you truly are,
…and WHY you are here. 
You claim your voice and power unapologetically.
You heal yourself and your ancestral lineages as well
You learn how to embody
your Higher Self
You will ignite
the Leader in you
You will awaken the COURAGEOUS,
AUTHENTIC Heart Warrior in you
You begin to TRUST in yourself,
and in Life
You become
a channel of LOVE
Now you may ask, HOW?
By connecting with your Heart through journaling, through inner child work, through BEING, through FEELING, through LOVE. There are plenty of other ways, like dancing and singing, but we concentrate mostly on writing and feeling. It has been the best medicine for myself, that is why I am so excited to teach it forward. 
Also, weekly group coaching calls will help you enormously to support your journey. Other students are mirrors to you and you'll learn a lot from them as well.
Plus, you'll have a PRIVATE Mentoring call with me (Kirsi) every month, I will help you to see through the lies that your mind is telling you. I am a channel that brings the messages to you, from you.
DISCLAIMER: I don't give any promises (I hate when some programs does that). Instead, what I will promise you is that you'll receive my FULL PRESENCE, SUPPORT and LOVE. My INTENTION is to EMPOWER you to find the answers by yourself. I am not here to save you. I am here to make you stronger, to mentor you to be a Heart Warrior. Consider me as your spiritual mother or sister, who supports you all the way. <3
Now you may be also wondering if this school is only for entrepreneurs?
NO! You don't have to be an entrepreneur, you don't "have to be" anything! You are welcome to STUDY you and your PATH, however it looks like now or in the future. You are needed dear Soul, no matter whether you work in corporate world or are a Soulpreneur already. Maybe you are there in between. <3 If you are reading this, it is NOT coincidence.
UNITY POWER
I have always been a lone wolf, I just LOVE to do everything on my own. BUT I am feeling that doing everything (always) on your own is the old paradigm.
We NEED EACH OTHER.
We need new people around us, new perspectives, and new inspiration. Otherwise, we will always walk the same dusty hallways, with the same people, same books, same energy. 
Nothing new can be birth from Old. That is why I have invited 12 amazing Guest Teachers all around the world to INSPIRE you.
You never know, maybe it is just that one word or sentence you need to hear in order for your creation to be ignited. You'll find all the Guest Teachers and their information from the bottom of this page.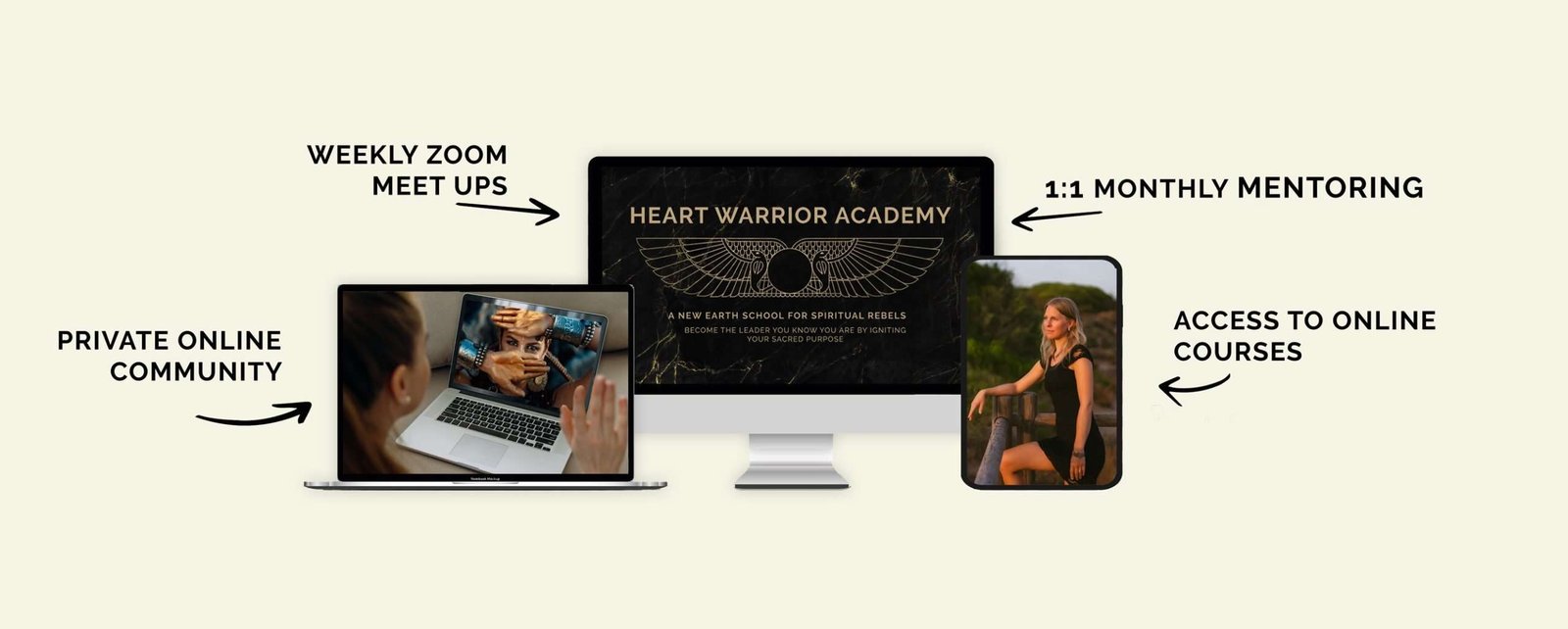 50 gatherings with the group + 12 private sessions + Online Community + Online courses 
SPACE AND TIME
The doors to Heart Warrior Academy are now OPEN! It will begin the 7th of September 2023.
Weekly meetings will be Thursdays on Zoom (group coaching call 90 minutes) plus you will receive one private mentoring call every month (75 minutes).
That is 50 gatherings with the group and 12 private sessions. If you miss a group session, it is totally okay, there will be recording available. You will have access to a private online group as well, where you get daily support from your fellow warriors, Unity power is very healing.
You will also receive access to ALL of my online courses that will greatly support your journey (check them HERE), for example the 16 weeks long Soul Business Creator -program,  which is packed full with very valuable teachings.
Your investment for this WHOLE YEAR will be 2777€ (incl.VAT), and payment plans are  available according to your wishes, starting from 233€/month. If you are an entrepreneur, you will be billed only 2222€, reducing 25% VAT. 
There are limited spots available (12 to be exact), because I want to keep this space intimate. I have experienced many trainings with too many people, and I don't like when it gets so crowded. I want to be PRESENT on your journey, to witness your growth and creations,  I actually want to get to know you. <3
BOOK YOUR CLARITY CALL WITH ME HERE TO FIND OUT WHETHER WE MAKE A GOOD MATCH.

YOUR INVESTMENT
2777€
Includes the entire Heart Warrior Academy year with 13 teachers + 48 gatherings with the group + 12 private sessions + Online Community + Online courses
Payment plans available according to your wishes, starting from 233€/month
DOORS ARE OPEN – ARE YOU READY TO BE A HEART WARRIOR?
MISSION
People too often search OUTSIDE, they too often practice doing things like OTHER people are doing them. This needs to STOP. It is time to search INSIDE. The mission of Heart Warrior Academy is to birth Heart-centered Leaders, who are genuine, authentic and courageous. They are willing to challenge the old systems and they are here to heal our planet through their divine purpose and sacred gifts. 
You came here to DO your own way. You came here to BE you, and to Create something new. You came here to break the old and build the new. You are rebel because you are meant to rebel against the OLD. We need you and your unique way of being, creating and living to birth a New Earth.
We need you and your fierce energy to change the world! Without sacred rebels like you, humanity won't evolve. 
So please take a minute to schedule a CLARITY CALL with me, to find out if you are a student of Heart Warrior Academy. Actually, you will be way more than just a student, you will be a part of family. <3