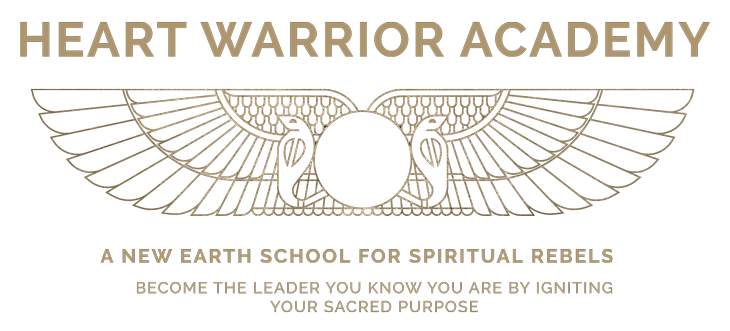 ARE YOU SICK AND TIRED OF RULES?
TIRED OF HOW YOU 'SHOULD' DO THINGS?
TIRED OF ENDLESS CERTIFICATION PROGRAMS THAT DON'T FEEL RIGHT?
Good. Me too. That is why I created a New Earth School where you get to CERTIFY yourself! Programs and certifications created by others are just not for you (no matter how great they are), because you are here to create your own program! You are here to build your own legacy, become the Light-Leader you know deep down you are. You didn't come here to play some old role, you came here to create your own frigging play!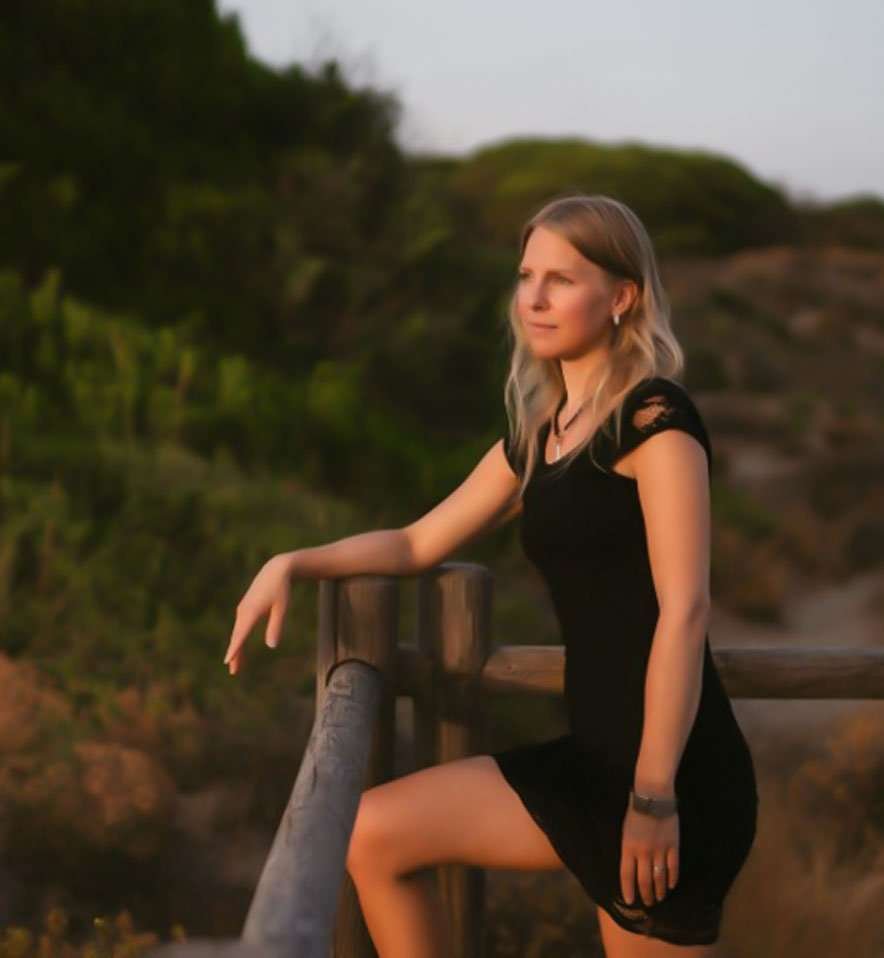 ARE YOU A SPIRITUAL REBEL?
The way others are doing it, is not the way for you, because leaders have a NATURAL urge and desire to create something new and fresh. Rebels are here to create NEW ways of being, learning, living. 
Heart Warrior is a school for REBELS like you, who have come to this Earth to birth something new. You don't know exactly what your Sacred Purpose is because it doesn't EXIST yet! Or maybe you have a hint about it, but it just feels all silly or way too hard… Anyhow, you know that you are meant for something BIG, you know you have a great purpose, but it might be still hidden, and you have no idea how to proceed with it. 
'Who am I to do this', you hear yourself saying. 'I am not good enough for something this big!' echoes in your mind. AND THAT RIGHT THERE IS A SIGN that you are EXACTLY in the right place. You are HUMBLE enough to be a Leader of Light, you are humble enough to birth and activate your innate, Sacred Gifts. You are humble enough to step into your leadership, ready to help humanity with your Unique gifts. Something new wants to be BIRTHED through you.
CHAPTERS
In our Academy we don't have curriculum. We don't have tests. We don't have assignments. We don't have to achieve and perform. Instead, we LIVE. We BE and breathe. Life is a journey, and so is this Academy. That is why we have Chapters, chapters that are filled with your own unique life and experiences. That is why journaling is our number one tool in the academy. We journal, a lot, since journaling creates a bridge between your hand and your heart – which is a straight gateway to your Soul. 
In order to ignite the divine blueprint of your sacred mission, you need to open up your Heart and connect with your inner wisdom. 
That is the Source you will get all the answers you are looking for. In the Academy we teach you how.
However, here are some KEY points we will dive into, such as:
Clearing limiting beliefs
Shadow & Inner Child work
Abundance & manifestation
Authentic Leadership
Speaking
Self-love

 

Healing
Angels & Ascended Masters
Chakra-working
Energetic Self-defense
Numerology
Signs
Channeling
Writing (a book maybe?)
Intuitive readings
Creating a business
Being a Rebel CEO

 

Fundamentals in Kundalini Yoga
Meditation
…And MUCH more!  
Plus, you will receive a reading about your Divine Soul Purpose and Akashic Records (so called Soul Library), that helps you to navigate towards your Unique Path.
WARRIOR WAY
How does this Academy be any different from all the other programs you took before? I get it. You have been burnt, many times, and it is hard to trust in these kinds of educational things anymore. I get you. <3 Anyhow, I am asking you to read forward fellow warrior, because this journey WILL BE DIFFERENT. 
In this Academy we work mainly on Soul-Level, meaning, we concentrate on the inside. The first and the most important thing what I teach you is how to connect with your Higher Self. It knows all there is for you to know, rest is bullshit. 
There won't be any steps. There won't be any rules (except journaling, haha). There won't be any final tests. There is only you and your energy. You get to do your own certification. You get to create your own title. Even maybe write your own book (I have connections to a few spiritual publishing houses). Besides,
*You will get a clear picture of WHO you are, 
…and WHY you are here. 
*You remember who you TRULY are. 
*You remember your innate, sacred gifts. 
*You will embody your Higher Self
*You will ignite the Leader in you
*You will awaken the COURAGEOUS, 
AUTHENTIC Heart Warrior in you
*You start to TRUST in yourself, and in Life
*You become a channel of LOVE
Now you may ask, HOW?
By connecting with your Heart through journaling, through inner child work, through BEING, through LOVE. There are plenty of other ways, like dancing and singing, but we concentrate mostly on writing. It has been the best medicine for myself, that is why I am excited to teach it forward. Also, weekly group coaching calls will help you enormously to support your journey. Plus, you'll have a private Mentoring call with Kirsi every month, she will help you to see through the lies that your mind is telling you. She is a channel that brings the messages to you, from you. Messages that are sometimes hard to hear.
DISCLAIMER: I don't give any promises. Instead, what I'll give you is my FULL PRESENCE, SUPPORT and LOVE. My INTENTION is to EMPOWER you to find the answers by yourself. I am not here to save you. I am here to make you stronger. 
Now you may be also wondering if this school is only for entrepreneurs? 
NO! You don't have to be an entrepreneur, you don't "have to be" anything! You are welcome to STUDY you and your PATH, however it looks like now or in the future. You are needed dear Soul, no matter whether you work in corporate world or are a SoulPreneur already. Maybe you are there in between. <3
UNITY POWER
I have always been a lone wolf, I just LOVE to do everything on my own. BUT I am feeling that doing everything (always) on your own is the old paradigm. We NEED EACH OTHERS. We need new people around us, new perspectives, and new inspiration. Otherwise, we will always walk the same dusty hallways, with the same people, same books, same energy. 
Nothing new can be birth from Old. That is why I have invited 12 amazing Quest Teachers all around the world to INSPIRE you. You never know, maybe it is just that one word or sentence you need to hear in order for your creation to be ignited. You'll find all the Quest Teachers and their information from the bottom of this page.
Teachers of the Academy: Head Teacher & Mentor Kirsi Englund More information here
Mervi Enqvist Ebonie Allard
Maria Nordin Riya Loveguard
Aliana Ziva Keira Poulsen
Kuldip Singh Khalsa 
Bec McMillan 
Annette Maria 
Johanna von Hertzen
Suvi Laukkanen   
SPACE AND TIME
Academy starts on Monday, January the 16th 2023 and continues 12 months, so all the way until 18th of December 2023. We meet every week on Zoom at 1:00PM Central Europe Time (group coaching call) plus you will receive one private mentoring call every month. 
That is 48 gatherings with the group and 12 private sessions. If you miss a group session, it is totally okay, there will be recording available.
You will also receive access to ALL of Kirsi's online courses that will greatly support your journey (check them HERE), for example the 16 weeks long Soul Business Creator -program,  which is packed full with very valuable teachings. 
Besides, I would LOVE to have a chance to SEE you all IN PERSON, that is why there will be long-weekend coming up in Southern of Spain. The teachings of this long-weekend will be totally FREE for you, the only thing you have to pay is your travelling and accommodation fees. This will most likely take part in March 2023, dates will be confirmed later this year. 
Now all this is actually VALUED more than 3500€, but since this the FIRST CHAPTER of our Academy, you get to roll in with a very special, rebel price for only 1877€. And of course, payment plans available if needed.
BONUS for Early Rebels: If you sign up BEFORE DECEMBER (latest 30.11.2022) you will get an awesome BONUS from my dear husband Marcus, who is a Modern Day Shaman. You will receive one 90min Shamanic Healing Session for FREE (worth 111€). This session will help you to release old blocks and clears your energy field. 
LAST DAY TO sign up for Academy is 31.12.2022. BOOK your Clarity Call HERE to see if this is something for you. 
MISSION
People too often search OUTSIDE, they too often practice doing things like OTHER people are doing them. This needs to STOP. It is time to searh INSIDE. The mission of Heart Warrior Academy is to birth Heart-centered Leaders, who are genuine, authentic and courageous. They are willing to challenge the old systems and they are here to heal our planet through their divine purpose and sacred gifts. 
You came here to DO your own way. You came here to BE you, and to Create something new. You came here to break the old and build the new. You are rebel because you are meant to rebel against the OLD. We need you and your unique way of being, creating and living to birth a New Earth.
We need you and your fierce energy to change the world! Without rebels like you, humanity won't evolve. 
So please take a minute to schedule a Clarity Call with Kirsi, to find out if you are a student of Heart Warrior Academy. Actually, you will be way more than just a student, you will be a part of family. <3